BOLLA
A Novel
Orig. Finnish pub. 08/2019
Available in Finnish.
Soon available in English, German, Dutch, Norwegian, Italian, Swedish, Chinese, and more.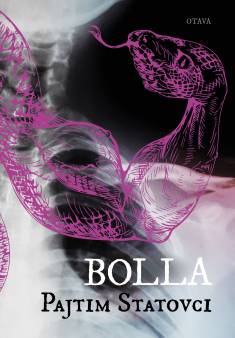 * * * WINNER OF THE FINLANDIA PRIZE 2019 * * *

From the author of Crossing—a National Book Award finalist—comes a dazzling tale full of fury, tenderness, longing, and lust.

Praise
"Pajtim Statovci's exquisite new novel's lovers meet at the worlds worst moment." – – "In his third novel, the 29-year-old Statovci, shows once again astonishing and undeniable virtuosity that rises his art to a dimension that has no time and place." – – "Bolla impressively continues Pajtim Statovci's career of international calibre."
— Helsingin Sanomat, Finland
"Astounding, intense, melancholic." – – "Multifaceted, skilful, contemplative, voluptuous."
— Turun Sanomat, Finland

"5/5 stars. Pajtim Statovci's third novel is even more intact and astounding than its predecessors."
— Kainuun Sanomat, Finland
"In his third novel, Pajtim Statovci, writes with even more focus and vision than before — and with such power that one could compare the fast-paced BOLLA to a top-notch surgery. The surgery is over in one sitting, and the end result is groundbreaking. Statovci's ability to combine timeless, mountainous elements to naturalism is inimitable." – – "In its clarity, BOLLA is a cinematic novel. It has the same divine yet barbaric poetic beauty as Jacques Audiard's masterpiece A Prophet."
— Suomen Kuvalehti, Finland
"Best Finnish prose in years. Pajtim Statovci writes high quality international literature, just as he did with My Cat Yugoslavia and Crossing. So it doesn't come as a surprise that his third novel, BOLLA, vows with its excellence." – – "BOLLA is worthy of being adapted on stages and screens, of foreign audiences." – – "All in all, BOLLA is a magnificent book, Statovci's best."
— Demokraatti, Finland